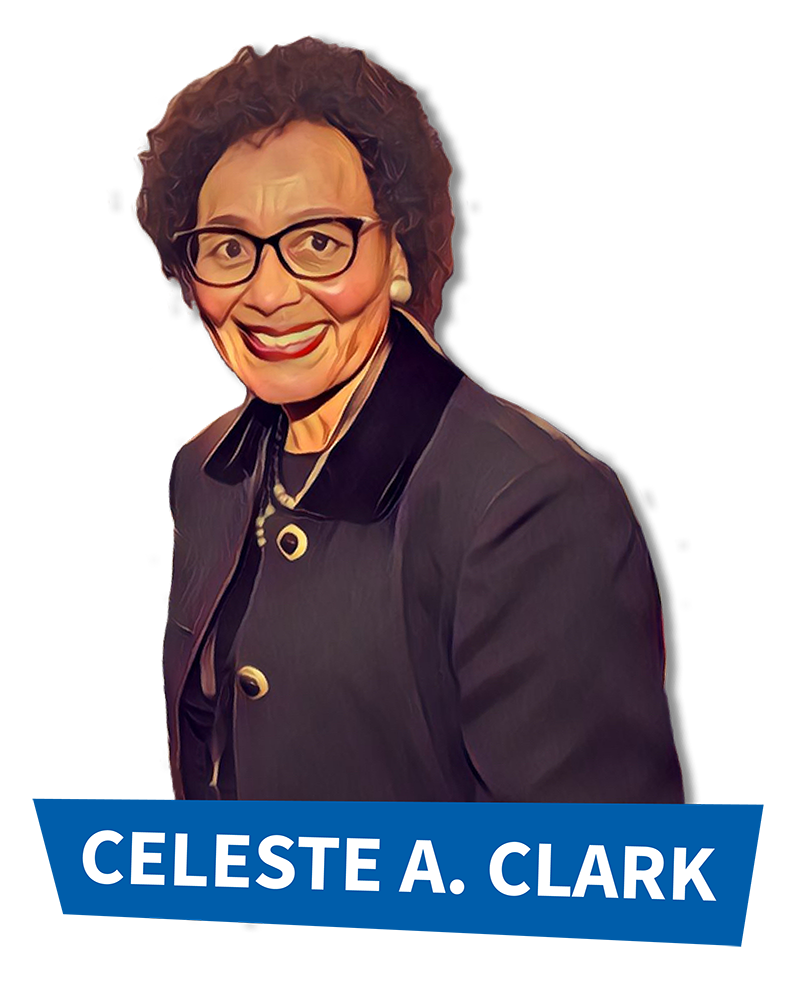 Leadership and Authenticity
Mr. Kellogg's leadership was bold, courageous and truly ahead of his time. When I reflect on his legacy in the context of 2020, the lessons from his example continue to inspire. His perspective on leadership was that it wasn't about us, but it starts with us. That resonates with me as a W.K. Kellogg Foundation trustee, and particularly in my current service as board chair.
I know that leadership begins with an inner journey. Leaders have to be introspective enough to recognize their own weaknesses and allow themselves to be vulnerable. Mr. Kellogg acknowledged that when he admitted he was helpless to heal his beloved grandson, despite his wealth. Even in that pain, his thoughts turned to other children and what their parents must experience "… when catastrophe strikes." The level of humanity and humility that allowed a powerful man "to wonder what difficulties were in the paths" of others became part of his inner leadership journey. In establishing the foundation, he acted on that introspection.
As a corporate leader, Mr. Kellogg was no stranger to risk and bold action — especially in a crisis. W.K. Kellogg was known as a brilliant marketer who built a company on innovation. But he also had the humanity to do things differently and the guts to take the risk when people needed it. He redefined what constituted a "workday" during the Great Depression, shortening shifts so more wage earners could stay in the workforce. During World War II, when women kept Kellogg Company factories running, the six-hour workday made it possible to get children off to school and be home when they returned.
Mr. Kellogg was a force for change. When we look at leadership from that lens, its relevance today is striking. Our obligation as trustees of the W.K. Kellogg Foundation is to carry that leadership forward in a meaningful way. In this era, I believe building and strengthening relationships has never been more critical. We need to see each other, to value each other even as we operate virtually from a square on a screen. As grateful as we feel for the technology that allows us to reach others, it makes it difficult to recognize and respond to the challenges others face. Yet, research has shown time and again that when people feel themselves heard, seen and understood, they do their best work. Admitting challenges and vulnerabilities transforms encounters. When the goal is collaboration, that kind of authenticity creates space for creativity and risk, without fear of losing credibility.
People long to bring their whole selves, their whole humanity to their pursuits, as this fundamentally changes what is possible. At the Kellogg Foundation, that is what we are striving for each and every day to improve the lives of children and families in the communities we are working with.
I think this is exactly what the Kellogg Foundation is doing from a leadership perspective on every front. We are partnering to extend the resources — human and financial capital — to make change happen where it is needed most in communities.
We have been challenged to stretch in ways we could not have anticipated, and yet we are rising to the occasion with fervent leadership and commitment.
In the process, we continue to evolve as we carry forward Mr. Kellogg's legacy on behalf of children. We seek to elevate his vision in ways that are contemporary and relevant. For example, the leadership of our founder is exemplified in the care and concern for people shown during this pandemic. We have been challenged to stretch in ways we could not have anticipated, and yet we are rising to the occasion with fervent leadership and commitment. Given the level of social and civil unrest in our society today, there is an urgent need for empathy, authenticity and leadership. Mr. Kellogg provided our North Star on humanity and humility, and this model brings heart to our work and guides our actions at a time when healing is essential to the path forward.
Legacy does not show you the way forward — any more than looking in the rearview mirror keeps you on the road ahead. But it does orient your journey. We believe that the experience of 2020, and the 90 years that preceded it, will serve the W.K. Kellogg Foundation well and enable us to continue to fuel positive changes in the lives of others.